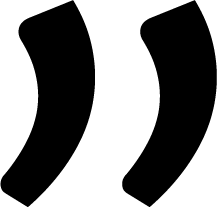 It is more than a film, it is a story about life.
---
Film | Brand | Campaign | Pitch | Feature Documentary | Trailers/Teasers | Crowd-Funding | Music Video | Flash Mob | Voice Over & Narration
---

Paddle to Purpose
Austria, Philippines, Portugal, Malaysia, UK, Switzerland 2020 Documentary
Taking place over 3 years and across 6 countries, Daniela Kohler's film Paddle to Purpose is an adventure in every sense of the word. With ups and downs, laughter and tears, successes and setbacks. It begins at the nadir of Daniela's life and documents her journey to find a sense of purpose through world travel and paddleboarding.
'Raw, relatable and compelling, (…) It's this message that gives Paddle to Purpose its heart, but it's the unfettered way in which Daniela delivers it that gives it its soul.' - Lac Campbell
---
Behind the Banner
UK, 2007 Documentary
Winner of Royal Television Society
A man and his fight for justice and peace. Brian Haw spent 6 years camping in front of Parliament Square in protest against the war in Iraq. We filmed him over a period of 8 months in order to answer the question…why? What is he doing it all for?
---
Knights and Thieves 2017
Saint City Orchestra
The band wanted us to capture their soul. Elements of their busking roots and a story of belief and determination. Knights and Thieves is a celebration of the rewards of hardship and struggle.

Its about rocking it your way and climbing the plateau of your dreams playing to your own unique tune.
---
This is our Time 2018
Delilahs
As the official song for the Women's UEFA Under-19 World Cup, the goal was to motivate, to inspire and to celebrate Women's football! We took an out of our box approach to create this kicker of a music video.
---